Traveling to Ghana: The Trip of a Lifetime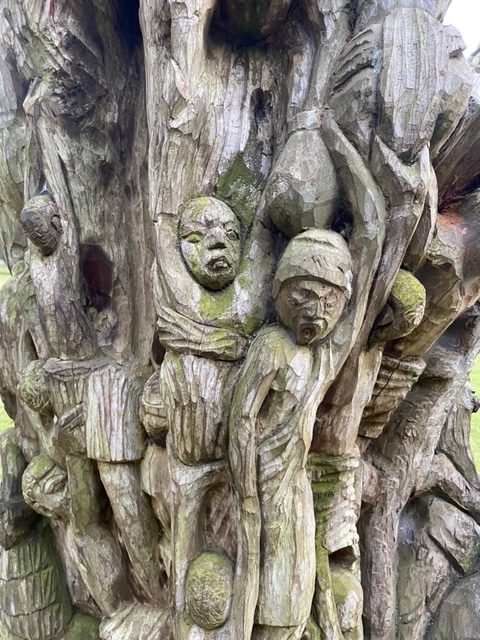 This week, we are proud to feature child care provider James Browne and his family.
James Browne – Traveling to Ghana
It's tough to describe the feeling of getting to know your ancestral roots, and getting to do it with your family by your side. But that's exactly what James Browne got to do just a few months ago when he and his family were invited to go on a trip to Ghana, thanks to the Imagine Institute.
Joining PREPARE For Care
James and his wife started a home daycare in Bellevue in 2005 and they have been running it ever since. His wife had been a teacher, and wanted to take on a bigger role in early child care, so she became a provider and got James to help out. Now, years later, their daughter is also taking part.
A few years ago, they learned about the Imagine Institute and started enrolling in training courses for early childhood education providers. James says his wife found out about the PREPARE for Care program. At first, James would just go with her to the classes in Everett, but he says after learning more about it, he also started taking the classes.
Going to Ghana
In January 2021, they enrolled in the 10-month course as part of the PREPARE For Care program. In July, James says he received a call from Amelia Vassar, Senior Director of Equity and Evaluation at Imagine, telling him he had been one of a few African Americans in the program to be selected to go to Ghana.
"My mouth was headed towards the floor, and I asked her if she was playing a game with me. She said very cloyingly, 'Is this something that you'd be interested in?' And I was like 'yeah,'" James says. "As an African American man, who wouldn't want to go back to the land where you have ancestorial history?"
Then a couple months later, two people dropped out, allowing his wife and daughter to join the trip with him. He also says he paid for his son to come along so the whole family could go.
"One of the things that really encouraged us about the group was that they were a family who were all enrolled in PREPARE at the same time (mother, father and daughter)," says Vassar. "It was beautiful to be able to provide that experience for a family."
James and the family left on the 10-day trip in early December. There were 17 other people traveling with them. The group visited several historic sites, including the Kakum National Park, and the Jamestown cultural center in the city of Accra. James says he and his family were overwhelmed by the history and grateful to be there.
"We went to the former slave castles on the coast. It's a traumatic experience, but as a Black man, to see the places where the British and Dutch used to store my ancestors, waiting to pack them on ships never to return, it was important for me to see."
Visiting the People's School for Positive Education
The group went to see the The People's School for Positive Education in Ghana. They celebrated the school's 15th anniversary and attended a special graduation ceremony. The school was founded by Janet Preston of Western Washington, who was moved to act after witnessing the low graduation rate in the country. The group toured the school, and got to look at the classes and curriculum being taught to help educate and inform the children of Ghana about their history and prepare them for the future. 
James says the whole trip was special and important. It made it all the more meaningful that he had his loved ones were with him.
"Thanks to Imagine Institute for allowing us to have these experiences," James says. "It's an experience I will always have with me, and I will always keep it in my heart and my soul."
"It was the trip of a lifetime."