AAPI Heritage Month: Michelle Yeoh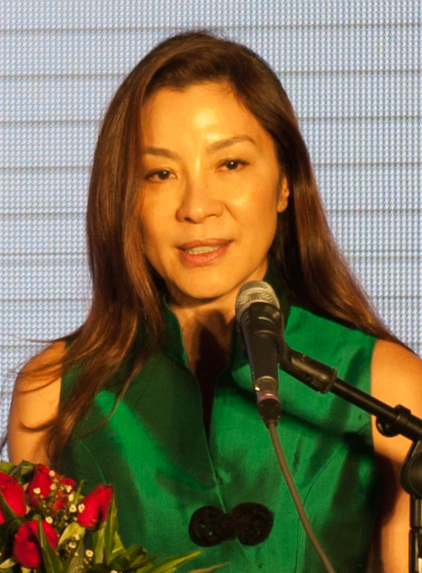 This month we are showcasing important figures in the Asian community, in honor of Asian American and Pacific Islander Heritage Month. This week, we are taking a look at the life of actress Michelle Yeoh, the first Asian woman to win the Academy Award for Best Actress.
Yeoh's career started small, but now she is a household name. She was born in Malaysia in 1962 and spent time as a young girl learning ballet, playing the piano, and staying active in several sports including basketball and rugby. At age 15, she moved to London to get formal training in ballet but suffered a back injury and had to give it up.
She moved back to Malaysia and won the Miss Malaysia competition in 1983. Shortly after a friend suggested she try out for an acting job, and after a few small parts, she finally made her big-screen debut in Asia in 1984.
After learning more about the movie industry, Yeoh decided to start training in martial arts to gain more roles in action movies. Her formal training in dance helped her learn quickly, and she started getting cast in more fast-paced films.
After gaining popularity in Asian film, she first gained international fame with her role in the James Bond film, "Tomorrow Never Dies," playing the first Asian female lead in the Bond film franchise.
Yeoh's next big role was in 2000 in "Crouching Tiger, Hidden Dragon," where fans got to see her in a more dramatic role, while showcasing her martial arts skills. The movie became a huge hit, and won four Academy Awards, while also being nominated for best picture.
In 2022, Yeoh finally got her first leading role and it proved to be her most impactful both on and off the screen. She played a laundromat owner, Evelyn Wang in the critically acclaimed film "Everything, Everywhere, All at Once." The role showcased her dramatic skills and versatile acting as she portrayed a laundromat owner, bouncing between universes in an effort to get closer to her daughter.
This role earned her several honors, including an Academy Award win for Best Actress. This made Yeoh the first Asian woman, and the second woman of color ever to win the award. In her acceptance speech, the then 60-year-old actress encouraged women, especially older women, to fight for the right to stay in the acting business, and to never give up on their dreams.
Yeoh is working on several other project set to be released in the next couple years, including two new movies. She is also very active in several charitable organizations and was named on Time Magazine's list of the 100 most influential people in the world in 2022.
Sources: https://www.biography.com/actor/michelle-yeoh , https://en.wikipedia.org/wiki/Michelle_Yeoh , https://time.com/collection/100-most-influential-people-2022/6177759/michelle-yeoh/